Person Sheet
| | |
| --- | --- |
| Name | Luther Samuel NEWTON |
| Birth | 17 Jun 1874, Marlboro County, SC. |
| Death | 25 Jan 1935, Dillon, SC. |
| Occupation | Wholesale And Retail Grocery Business Since 1918 |
| Education | Boykin Academy , Georgia-Alabama Business College Whole |
| Religion | Methodist |
| Father | Ira L Potter NEWTON (1842-1918) |
| Mother | Susan Elenor (Elender) COVINGTON (1845-1926) |

Spouses:

| | |
| --- | --- |
| Marriage | 20 Nov 1898, T. G. Spearman Res. Cuthbert, Ga. |
| | |
| --- | --- |
| Last Modified 10 Mar 2003 | Created 15 Mar 2003 by EasyTree for Windows |
---
Contents * Index * Surnames * Contact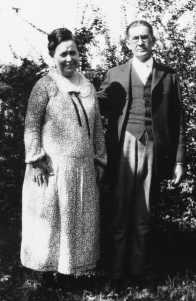 James Newton Says: " Perry Newton says: Luther added the name "Samuel" to his name when he was a young man after reading the story of Samuel in the bible. " +
Letter from Luther to Roy, 1923 Feb 10
See also:
James Newton refers to

http://www.powow.com/sandyhodges/genea/BlkshXX/BlkshDG.htm L. S. N., Occupation Merchant, educated in the common schools with a course in accounting at a Business College. Throughout his life he was active in the work of the Methodist Church, serving many years as Steward, a regular reader of the Bible and a Practical Christian. His Revolutionary ancestor was Giles Newton, who was of English descent and moved from Virginia to Marlboro, S. C., the line is through Younger Newton Sr.-Daniel C. Ira L. Potter Newton. Speaking at a Newton Family reunion at Boykin Church, S. C., 5 Aug., 1953, his son, Roy, said, "When I think of our family, I think most of all of my own father who counted a good name rather to be chosen than great riches, whose integrity was as certain as time, whose morality was as eternal as the hills. He never compromised with principle. I remember him as a tireless citizen whose life was jeweled with unassuming devotion to his duty, his family and the common good." L. S. N. d. suddenly of a heart occlusion while in his place of business at Red Springs, N. C., 21 Jan., 1935.

+
James Newton Says: " Glen Newton says: "Luther died in his bed. Aunt Celia was with him when he died and confirmed this." " +
Also:
---
file: /Techref/other/newtons/ps01/ps01_018.htm,

6KB,

, updated: 2016/10/3 17:10, local time: 2023/12/3 20:35, owner: GEN-NaA-[AA,
---
©2023 These pages are served without commercial sponsorship. (No popup ads, etc...).Bandwidth abuse increases hosting cost forcing sponsorship or shutdown. This server aggressively defends against automated copying for any reason including offline viewing, duplication, etc... Please respect this requirement and DO NOT RIP THIS SITE. Questions?
<A HREF="http://www.sxlist.com/techref/other/newtons/ps01/ps01_018.htm"> Newton Internet Family Tree</A>
---
Did you find what you needed?
---
| | |
| --- | --- |
| | Welcome to www.sxlist.com! |
.