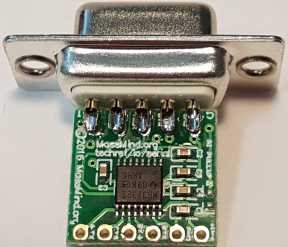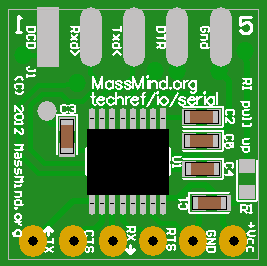 RLC_0:RS232-TTL level converter w/DB9only NO CABLE

Pin-Out: Left to Right: TX=DATAfromRS232, CTS toRS232, RX=DATAtoRS232, RTS fromRS232, GND, +Vcc.
For more information, see the
WebPage
.
level: hard.
Price breaks: @10 = $16, @20 = $15.
You may also be interested in:
416011 with cable:
user @3.230.173.249, your shopping cart is empty.
James Newton's MassMind.org offers Kits, Books, Gadgets, Stepper Drivers, Servo Components, Services, and these Cables: